About AMP
Marijuana has met its match.
Despite what you may have heard, marijuana is a harmful substance. Teens who use have lower grades, are less likely to graduate, and are more likely to be unemployed. Does that sound like the future we want for our kids?

The Alliance for Marijuana Prevention (AMP) is focused on educating parents and teens about the effects of marijuana use. We are a collection of community leaders, law enforcement officials, parents, and educators who have banded together to make a positive impact on marijuana use in Muskegon County.

Our message is simple: marijuana is a dangerous drug.
Coalition Initiatives
What are we doing to curb marijuana usage?
There are tons of national stats about marijuana usage - but that doesn't represent our community. By doing local research, we can gain an understanding of the problem as it relates to Muskegon County.
Based on the research, marijuana prevention and recovery programs are setup to help
current users and those at risk.
"Knowing is half the battle." - G.I Joe.
Raising awareness about the dangers of marijuana use will deter kids from even trying it.
As marijuana legalization gains momentum nationally, it becomes more important than ever to speak out in opposition. AMP is strongly against legalization.
What You Need to Know 
You can't argue with the facts.
check your brain.
Marijuana affects brain development. Teens who use have an average IQ 8 points lower than those who don't.
remember this.
Marijuana can cause short term memory problems lasting days or weeks.
ups and downs.
Marijuana use in teens is increasing due to the lowered perception of harm.
job search.
76% of employers say they would not support marijuana legalization.
higher potency.
THC, the psychoactive ingredient  in marijuana, has increased from  an average of 1% (1970) up to 30% (2013).
mind altering.
Marijuana increases the risk of psychiatric disorders, including schizophrenia.
count to six.
One in every six teens who use marijuana become addicted.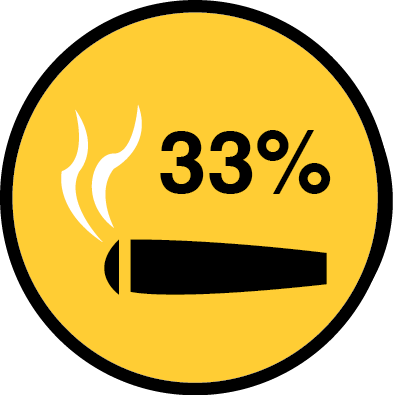 change that smoke.
33% of Michigan teens have tried marijuana - soon to surpass cigarette smoking at 35.8%.
Coalition Members
Coalition Members
D.J. Hilson - AMP Chairman
As an assistant prosecutor for 13 years and now Muskegon County prosecutor, he has worked directly on numerous drug cases. This firsthand experience drives him to make positive changes in Muskegon County before our youth end up in the courtroom. He is heavily involved with the community. In addition to AMP, Hilson is Vice President of Drug Free Coalition of Muskegon, President of the Child Abuse Prevention Council, a member of the Social Justice Commission, and many, many more. Read his full bio here. 
Communicate
Have a question or concern you'd like to bring to our attention?
Want to get more involved or learn how you can help?